From the site
What is it
?, a member of the Sci-Art Alliance, here is this weeks Guess of the Week.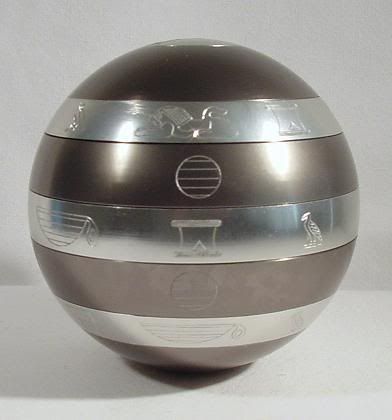 This ball reminds me of the menacing ball in the movie Phantasm. It does have strange markings and who knows if it is capable of levitation? Could it really be this ball of horror?
What do you think the top photo is. Go to
What is it
and find out.